POW UK's Carbon Literacy Training was established in conjunction with the UN-recognised Carbon Literacy Project (CLP) with the goal of improving knowledge and understanding of the science behind the climate crisis; we know that the better awareness people have of the issue, the more likely they are to reflect on personal accountability and be motivated to take action. POW UK's Carbon Literacy Manager, Dominic Winter, explains: "The Carbon Literacy Training is designed to give anyone 'an awareness of the carbon dioxide costs and impacts of everyday activities, and the ability and motivation to reduce emissions on an individual, community and organisational basis.'" Originally a one day training course, when the coronavirus pandemic led to lockdown, the course shifted online. Below, POW UK volunteer Mirea Lauria, whose studies of Geography at university covered "all things climate, conservation and geomorphology", and who is a passionate skier and climber, shares an account of her experience of the first online POW Carbon Literacy Training.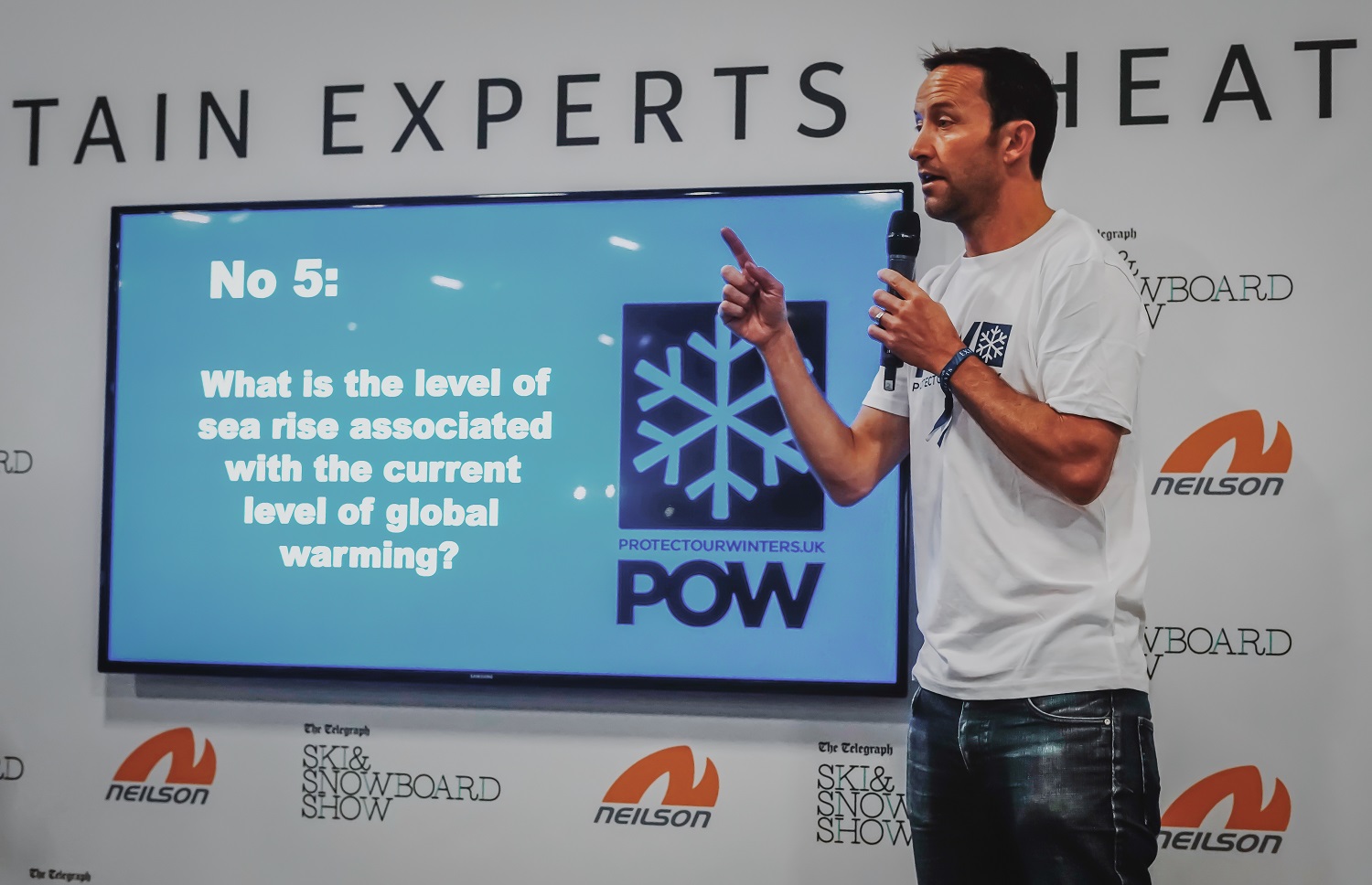 The coronavirus lockdowns and restrictions have been tough for everyone, and it is no surprise that maintaining the momentum to tackle the climate crisis has been difficult for many of us at times. On a particularly trying day, I received a message from POW UK Carbon Literacy Manager and 360 Coordinator, Dom Winter, asking if I would be interested in participating in a four session Carbon Literacy course. I immediately accepted; this was exactly what I needed to rekindle that passion.
Ten of us took part in the training, which was spaced out over two weeks. This was carried out on an online communications app due to the Covid-19 lockdown – a first for our CL Coordinator. We began by introducing ourselves, outlining our backgrounds and sharing what we would like to gain from the training. It was interesting to discover our team's diversity and enjoyable to actually see the faces of some of the people we have been working with at POW for months, even if it was only on a computer screen. Though we all had various levels of prior knowledge on the science behind climate change, Dom's compelling structuring of the course ensured that those with less knowledge were supported, while those with more prior knowledge were challenged, allowing us to learn from one another as well. Dom presented the most recent facts and figures on carbon footprints, with a focus on our cryosphere. More often than not the news around the climate crisis can be overwhelmingly negative but by highlighting many of the positive actions that have already been taken, Dom struck a successful balance that kept us feeling motivated.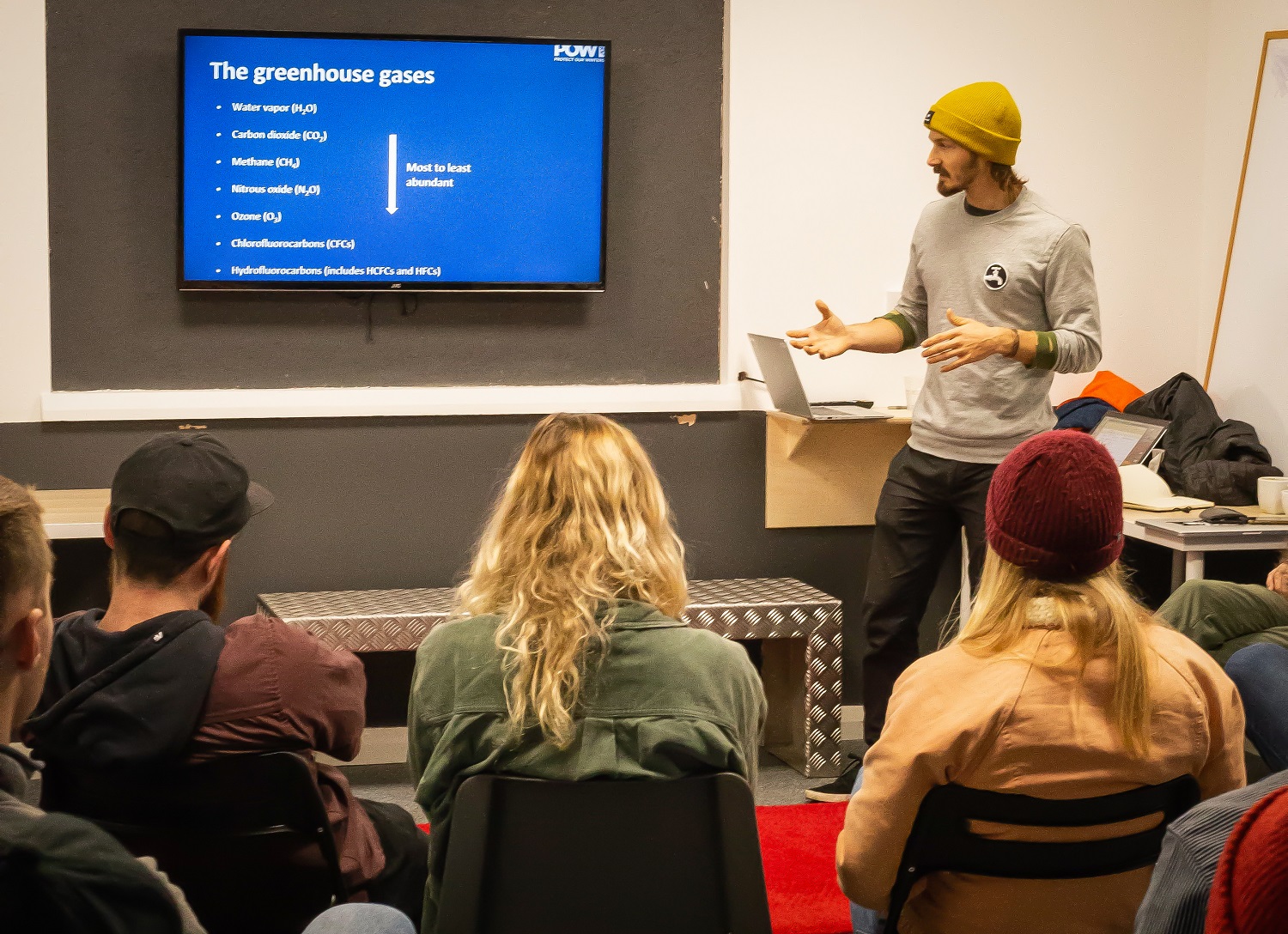 In the first two sessions, we went through the key scientific jargon to ensure we all knew the most important terms, and then looked at the history of climate change, which made me wonder why governments have waited so long to take meaningful action when there has been a scientific consensus surrounding greenhouse gases for decades. We were taught about the causes of climate change and the impacts of greenhouse gases on our planet, including a particularly entertaining video involving scientists and penguins! Dom closed the first meeting by quizzing us on the emissions of various daily tasks, leading us to some startling discoveries, such as the fact that a plastic water bottle equates to approximately 1,000 pints of tap water in carbon dioxide emissions. Though we laughed when we tried to guess if taking a hot shower creates more emissions than drinking a pint of craft cider, it was a nevertheless a wake-up call to consider how even the most trivial of everyday activities contributes to our individual carbon footprint.
Our final two sessions had a particular focus on policy and what we can do as POW UK to inspire others to take action. We examined the POW UK Action Mountain and discussed how everyone can influence change at different levels, and how any positive action is better than no action at all, an important philosophy that Dom conveyed in an inspiring manner. To give us the opportunity to take everything we had learned so far and put it into context, we split into teams and had thirty minutes to come up with five propositions to take to the company we each work for regarding their climate action policies. It was a motivating experience to see how quickly, by working together, we could formulate original and effective ideas enabled by our carbon literacy training.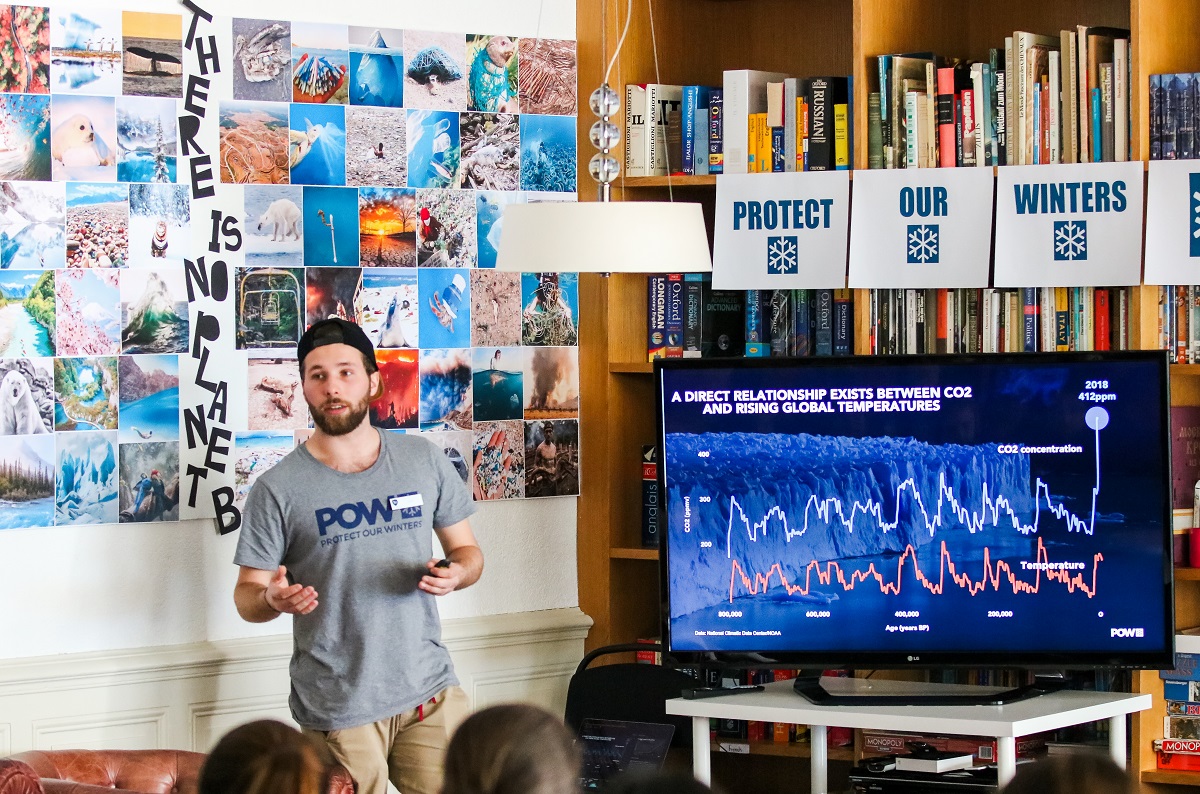 We ended our course by deciding what action we would commit to completing in order to tackle climate change, individually and with others. Though I have always thought about what I could do personally to reduce my emissions, it is easy to forget that there are countless others who want to achieve exactly the same, and many more that I could potentially influence by simply talking to them about how easy it is to get involved. Ultimately, as it can sometimes be overwhelming to learn about the frightening realities we are facing regarding climate change, it was extremely empowering to gain more knowledge through the Carbon Literacy Training; it showed me that we can bring change to our society, both individually and as part of team, even during times of great uncertainty. Personally, following the CLT, I am taking a pledge to go flight free and to propose green travel strategies to the business for which I work.
If you are wondering what your next action could look like, just head over to the Take Action section of the POW website and choose your run…
Protect Our Winters UK would like to thank Mirea for taking the time to share this article. If you are interested in becoming a Content Contributor for POW, or would like to learn more about POW's Carbon Literacy Training courses, then just get in touch using the contact form on our website or click here for an overview of our CLT.